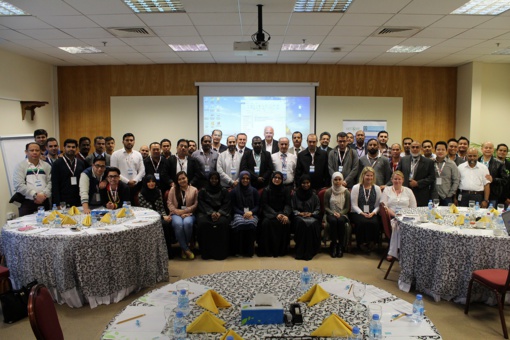 The workshop was attended by 60 participants comprising of representatives from radiation use bodies, health authorities, health professionals (Technologists, CT Scan Staff, radiologists, radiographers, medical residents, nuclear medicine physicians, radiation oncologists, etc) from HMC
The goal of the workshop was to provide practical information for users that will help them operate their CT scanners wisely, improving the quality and usefulness of CT images while reducing the radiation dose to patients.
Rapid developments in CT scanner technology over the last decade have yielded new clinical capabilities and substantial improvements in patient care. The greater complexity of today's CT scanners, however, creates considerable challenges for CT users, who must master a wide range of equipment features and clinical applications.
This workshop demonstrated how scan acquisition and image reconstruction parameters should be selected and managed to improve image quality and reduce radiation dose. Experienced faculty members explained the essential criteria for specific diagnostic tasks.


RSS-CTWorkshop-26.JPG
(531.43 KB)

IMG_8733.JPG
(6.18 MB)