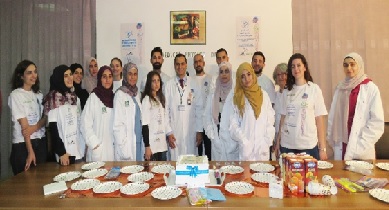 On 8 Nov 2018 the Lebanese Medical Physics Society celebrated the medical physics day with something original, where it was organized in coordination with Lebanese University and Rafik Hariri Hospital in Beirut.


Medical specialists in the hospital were represented by Dr. Ibrahim Duhaini at the hospital with the presence of 16 LU students from different Lebanese cities and provinces participating the activities of this day. Dr. Duhaini started the day with an opening speech and congratulations for all medical physicists and specialists all around the world, specifically in Lebanon.
He spoke about the importance of such domain and aimed on the benefits of the Physics in the medical fields where it achieves noticed advantage in treatment of dangerous diseases and cancerous cases


The celebration included many lectures in the domain of radiation diagnosis beginning from the CT simulation in the hospital focusing on the accuracy of the machine and the high precision of the scanner and the role of the supervision room that monitors the scanning process. These lectures were given to the students regarding the importance of the precision of reading the images and making a plan how to treat the cancer after this step has been done.