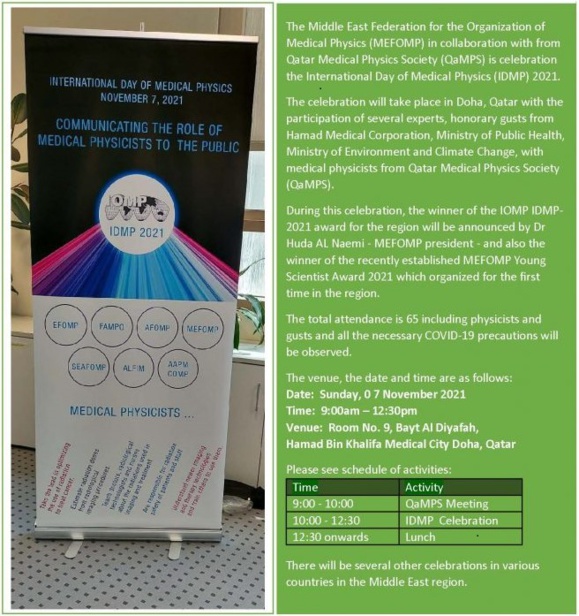 The Middle East Federation for the Organization of Medical Physics (MEFOMP) in collaboration with from Qatar Medical Physics Society (QaMPS) is celebration the International Day of Medical Physics (IDMP) 2021.
The celebration will take place in Doha, Qatar with the participation of several experts, honorary gusts from Hamad Medical Corporation, Ministry of Public Health, Ministry of Environment and Climate Change, with medical physicists from Qatar Medical Physics Society (QaMPS).
The venue, the date and time are as follows:
Date: Sunday, 0 7 November 2021
Time: 9:00am – 12:30pm
Venue: Room No. 9, Bayt Al Diyafah,
Hamad Bin Khalifa Medical City Doha, Qatar
There will be several other celebrations in various countries in the Middle East region.
For more details please click on the below link:
https://www.iomp.org/mefomp-celebration-of-the-idmp-2021/