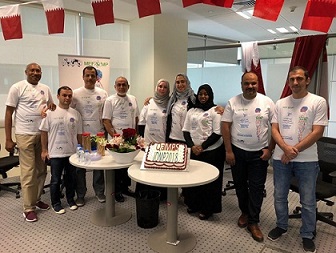 Qatar Medical Physics Society (QaMPS) celebrated the International Day of Medical Physics together with the International Organization of Medical Physics (IOMP) and the regional federations. Dr. Huda Al Naemi attended the celebration with group of society members, the team discussed the theme of IOMP celebration and all agreed that (medical physics for the patient benefit) is expressing the physicist's rules in medical field.

As QaMPS does every year, the society ex-com chose one of the members to be awarded as "physicists of the year". This year Mrs. Abeer Al Attar was awarded physicist of the year 2018, Mrs. Abeer graduated from Jordon/Amman in the year 2000. She played basic role in the first radiation protection unit in the hospital. Since then she is responsible for occupational monitoring for all radiation medical workers in the government hospitals. She is always motivated and hard working. All members congratulate Mrs. Abeer for the award and the celebration ended by cutting a cake with QaMPS logo.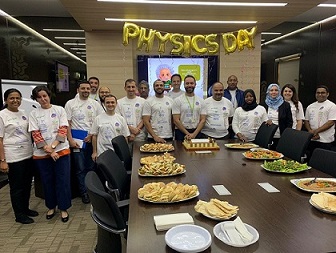 The radiation oncology medical physics team in Qatar also celebrated the IDMP 2018 with colleagues from other departments and hospitals. It was a happy gathering for everybody to celebrate this occasion every year since IOMP started 6 years ago. All the physicists were wearing the T-shirt made for the occasion by MEFOMP.