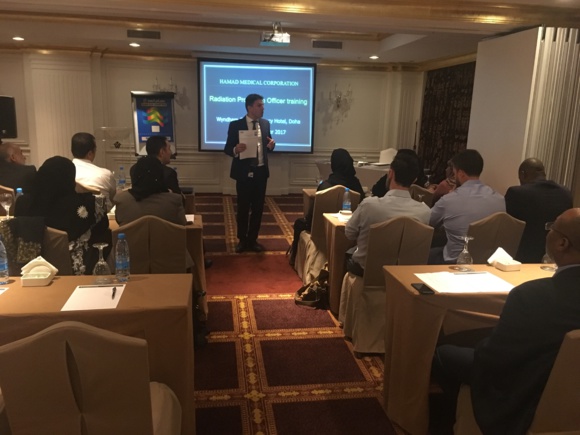 In line with the legal requirement according to Radiation Protection (RP) law in Qatar for healthcare staff the Occupational Health and Safety (OHS) Department organized a 5 day course titled Training on Radiation Protection and Laser Safety from 29th October 2017 to 2nd November 2017 in Wyndham Grand Regency, Doha. Qatar.

This training was attended by Radiation Safety Section (RSS) of Hamad Medical Corporation (HMC) and by participants representing regulatory bodies, health authorities and professionals.

The training was sufficient for the participants to act as Laser Protection Officers (LPO's) and Radiation Protection Officers (RPO's) and covered the key requirements. Complete certification for the participants in the training course was provided from St George's University Hospital, UK.