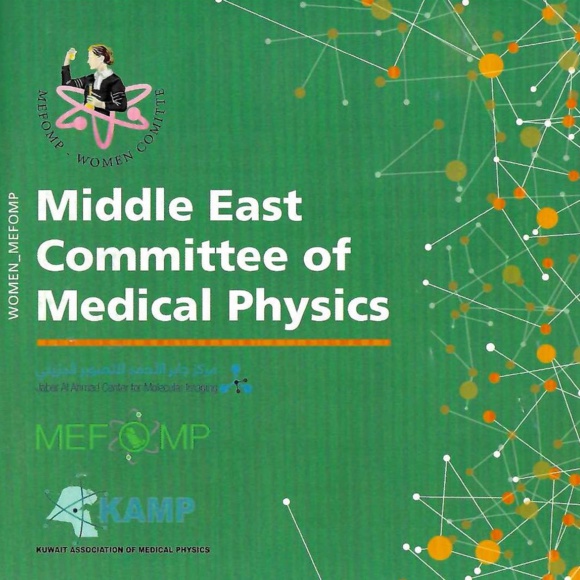 In the introduction of booklet Dr. Hanan said "Arab women, walk on a road full of obstacles; all sorts of customs, traditions, social stigma and even laws could restrict them from accomplishing their ambitions. Despite all this, womwn were able to achieve a lot, both at the local and international levels. This is due to the increase of female education that allowed women to enter some professional domains that in the past, were reserved for men. Women physicists are the best example of the women's success in overcoming obstacles and assuming professional roles side by side with men".



The booklet contains number of interviews with Medical Physicists from Middle East like Dr. Huda Al Naemi - MEFOMP President, Farha Al Anzi – The first Kuwait Nuclear Medicine Specialist working at Ministry of Health in Kuwait, Dr. Sheikha Al Obaidly – Medical Physicists in Radiation Therapy from Kuwait, Dr. Jamila Al Suwaidi – Medical Physics Consultant at Dubai Health Authority from UAE, Hasna Bashir Al Bandar – Medical Physicists from KSA, Dr. Zakia Al Rahbi – Medical Physicists from Oman and Dr. Eman Mardi – Medical Physicists from Bahrain.



The booklet contains also a survey about Medical Physicists Specialty contributed by Dr. Hanan Al Dossari, Maryam Ezzeddine, Zikra Al Rashidi. The survey concluded that the number of women Medical Physicists has been increasing both in Middle East Region and the world in general.



MEFOMP ExCom congratulates Women's Committee represented by Dr. Hanan Al Dossari for their efforts and positive contributions for issuing this booklet. Wishing them a good luck in the future.