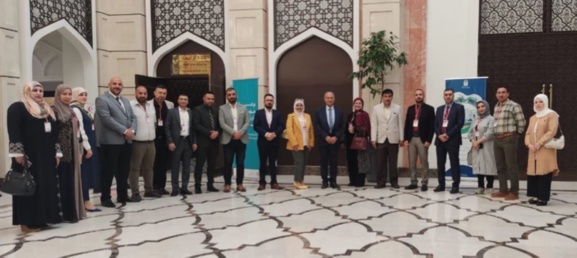 The Iraqi Medical Physics Society (IMPS) in collaboration with Al-Warith Cancer Institution organized the International Day of Medical Physics (IDMP) 2022 celebration at Al- Zahraa University for Women, Karbala, Iraq.

The celebration emphasized the importance of medical physicists in modern treatment techniques. Lectures were also held during the celebration with topics: Patient Dose Verification in IMRT technique (gamma factor) delivered by Dr. Azin Alireza Band, Consultant Medical Physicist; Recent Radiotherapy Techniques in Iraq delivered by Dr. Hussam Regab; and The Cyclotron in Medical Physics delivered by Dr. Mohamad Anwar, an expert in nuclear medicine.

After the lectures, the IMPS honored the speakers, and guests from other Iraqi states who are members of IMPS who continuously strive to improve the medical physics field.

Several medical physicists from all over Iraq attended this celebration.