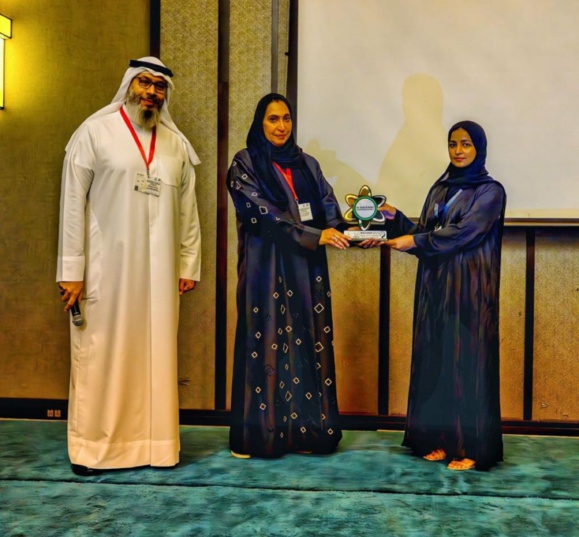 The Middle East Federation of Organizations of Medical Physics (MEFOMP) has recently launched the "Dr Huda Al Naemi" Award which is intended to be give honor and acknowledgement to the best research student in the field of medical physics for the year. Launching of the new award was done during the 2nd MEFOMP Conference held on 22 May 2023 at the Sultanate of Oman.

Dr. Al Naemi headed MEFOMP from the year 2018 up to 2022. During which time, the federation has gained several achievements under her leadership.

More than 20 years ago, Dr. Al Naemi established the Department of Medical Physics at Hamad Medical Corporation (HMC), Qatar, which is now categorically at par with several organizations globally from the same field, as far as achievement and adherence to international standards as set by the International Atomic Energy Agency (IAEA) is concerned.

Dr. Al Naemi had a key role in laying the foundation stone for the success of MEFOMP through her steadfast effort and personal contributions from her precious time, making the federation as the major contributor in the upliftment of medical physics within the Middle east region.

MEFOMP congratulates the first recipient of the Dr Huda Al Naemi Award, Miss. Mather Al-Kalbani, a medical physics student from the Sultanate of Oman.