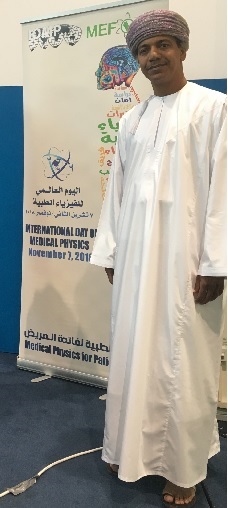 MEFOMP is delighted to announce the officialisation of Oman Medical Physics Association (OMPA) and now being under the umbrella of IOMP.

MEFOMP value OMPA as one of their important members in fostering the educational and professional development of medical physics in the Middle East region. With IOMP recognizing OMPA, more opportunities will be available to promote the highest quality medical physics services through education, research and innovation.

The current officers in the OMPA are Dr. Afkar Al-Farsi (President), Ms. Zakiya Al-Rahbi (Vice-President), Ms. Amaal Al-Rasbi (Secretary), Ms. Salma Al-Khanbashi, (Treasurer), Mr. Khalid Al-Hashmi (Chair- Professional relation Committee) and Ms. Marwa Al-Amri (Chair- Science Committee).