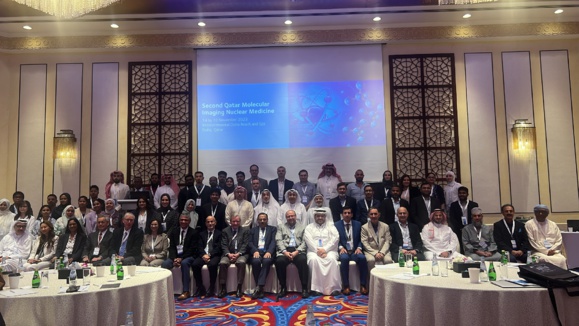 The 2nd Qatar Molecular Imaging and Nuclear Medicine (MINM) Conference, jointly organized by the Middle East Federation of Organizations of Medical Physics (MEFOMP) and Hamad Medical Corporation (HMC), took place at the Intercontinental Hotel Doha Beach and SPA in Doha, Qatar, from November 14 to 16, 2023. This important scientific gathering brought together more than twenty globally recognized experts in Molecular Imaging and Nuclear Medicine from the United States, Europe, and the GCC/Middle East. The conference featured cutting-edge lectures and was structured into two tracks, with a focus on advancing knowledge in Nuclear Medicine.

After an introductory talk by Dr. Ghulam Syed, Organizing Committee Chairman the inauguration session featured insightful introductory remarks from key figures, including Dr. Mashari Al Nuaimi, President of MEFOMP, highlighted the significance of the conference in advancing the field of Molecular Imaging and Nuclear Medicine. Ms. Jane Gerardo Abaya, Director of the International Atomic Energy Agency's Department of Technical Cooperation - Asia and the Pacific Division, shared perspectives on global cooperation in the field. Dr. Mouaz Al Mallah, President of the American Society of Nuclear Cardiology (ASNC), provided valuable insights into advancements in Nuclear Cardiology. Dr. Helen Ruth Nadel, President of the Society of Nuclear Medicine & Molecular Imaging, USA, contributed expertise on the international landscape of Nuclear Medicine and Molecular Imaging.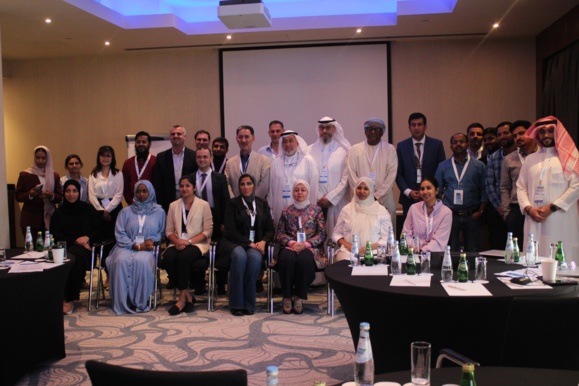 The conference was divided into a main clinical track and a parallel program for Technologists and Scientists. The main clinical track included many important topics on subjects related to Nuclear Cardiology, Targeted Radiotracer Therapies, General Nuclear Medicine and PET/CT in Oncology. The parallel program track includes presentations related to NM and PET fundamentals, radiation safety, quality control for NM and PET/CT machines, radiopharmaceuticals production and Quality Control as well as related software developments. International speakers, MEFOMP council and Physicist members were the main speakers for this parallel session.

With over 250 participants, the well-attended event concluded on November 16, 2023, with a ceremony recognizing and honoring contributors to its success, including speakers, the organizing committee, co-organizers, and sponsors.