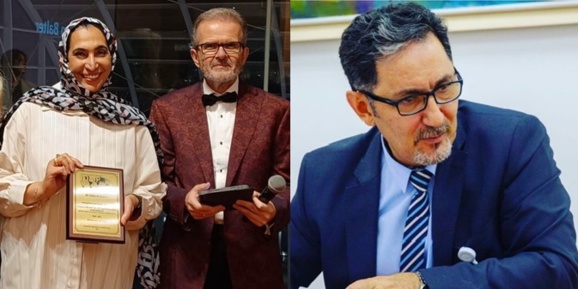 The MOFOMP community is congratulating Dr. Huda Al-Naemi for receiving an honorable mention and appreciation from IOMP for her strenuous efforts in your work as president of MEFOMP in from 2018-2022.

MEFOMP is also congratulating Dr. Hassan Kharita for receiving the IOMP Fellowship for the great services he had provided for the development and promotion of medical physics at the local and global levels.

The celebration took place in Singapore during the IUPESM World Congress on Medical Physics and Biomedical Engineering 2022 (IUPESM WC2022) 12-17 June 2022.