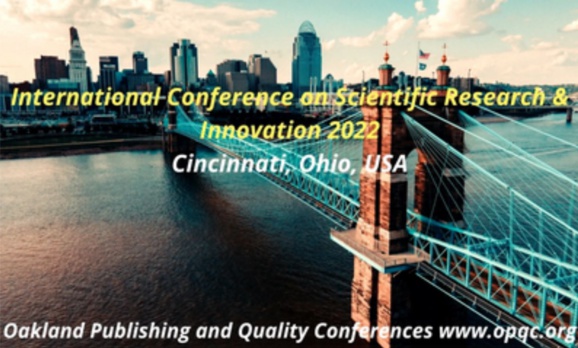 MEFOMP is supporting the International Conference on Scientific Research and Innovation 2022 (ICSRI 2022). This conference aims to bring together leading academic scientists and research scholars to exchange and discuss the latest innovative research results in the following topics:
Physics & Medical Physics Sciences
Clinical Science
Environmental Science
Biological & Biomedical Sciences
The ICSRI 2022 is organized by Oakland Publishing and Quality Conferences and Ohio Publishing and Academic Services
,
in-Person & Virtual, will be held on April 11-12, 2022, in Cincinnati, Ohio, USA.
The theme of the conference is "Physicians and Scientists Work Together to Save Lives".
These two days are your best opportunity to reach the largest assemblage of participants from academia, students, researchers, and industrial professionals. We will be delighted and honored by gathering professionals under one roof.
MEFOMP is encouraging all health professionals to participate in this important event. For further information see link below:
https://opqc.org/icsri