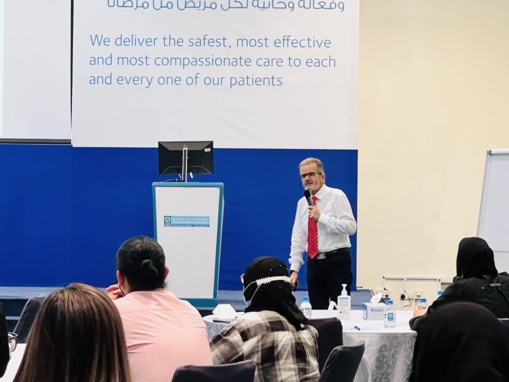 Qatar Medical Physics Society, in collaboration with Hamad Medical Corporation (HMC) recently conducted a radiation protection training workshop with main focus on "Justification of Medical Exposure in Diagnostic Radiology".
Internationally invited resource speakers, Prof. John Damilakis and (Chairman of Department of Medical Physics in the School of Medicine, University of Crete, Greece) delivered the main topics, along with another world renowned expert Prof. Mannudeep Karla (Professor of Radiology at Massachusetts General Hospital, Harvard University, Boston, USA) who shared his experience on the practical aspects related to the justification of medical exposure in the US setting. Local speakers from QaMPS also joined the experts to deliver the workshop.
Justification of medical exposure for patients is indeed becoming a challenge especially in the advent of technological advancement (i.e. artificial intelligence in clinical imaging, and the ever-changing applications used clinically). In depth understanding by referring physicians and radiology clinicians ensures effectiveness of any diagnostic imaging procedure, in addition to adherence to legal requirements and recommendations.
A diverse group of around sixty five (65) participants joined the workshop such as radiology and non-radiology doctors, technologists, technicians, radiation therapists, and nurses, as well medical physicists.
This educational activity is accredited as Category 1 with 6 CPD hours, by the Department of Healthcare Professions, MOPH, Qatar.