All the 12 MEFOMP ExCom members met in Oman, Muscat from 28 to 29 September 2019 to participate as speakers in the MEFOMP workshop (Medical Physics in Diagnostic Radiology). This is the first time the MEFOMP ExCom speakers share the same stage.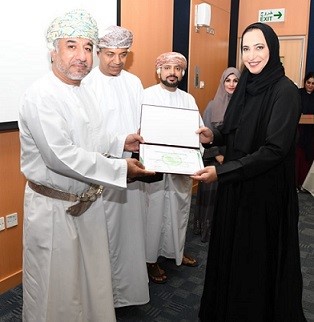 The workshop was hosted by Sultani Hospital and it was well organized through Dr. Afkar Al Farsi, Chair of Awards and Honors Committee MEFOMP and Dr. Zakia Al Harbi, Head of Medical Physics Department in the Royal Hospital Muscat.

The opening ceremony was performed by Dr. Darwish Al Maharbi Deputy for Minister of Health who met with the MEFOMP president Dr. Huda Al Naemi along with other MEFOMP ExCom members and share with them the status of healthcare in Sultanat of Oman and how is the Medical Physicists are considered key stones in the medical field. Also, the members share with him some ideas to promote the medical physics services in Oman and he welcomed it.
The workshop was attended by 70 participants as Medical Physicists from different hospitals in Oman and Medical Physicists Students from Sultan Qaboos University. The workshop was successful and encouraging to arrange the same in other countries.