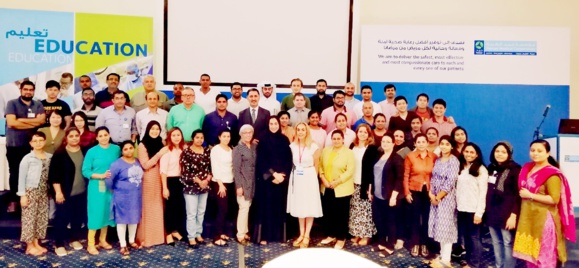 On 22 June 2019 Occupational Health and Safety (OHS) Department organized Workshop on Radiation Protection for Physicians. Dr. Virginia Tsapaki, IAEA expert was the invited speakers from Greece and the workshop was attended by 63 participants.
Ionizing radiation is being used in most of the hospitals outside imaging departments in HMC, because of the risks related to these technologies, medical personnel are required to demonstrate proficiency in their proper use. Recognizing an urgent need to train physicians on the conditions and requirements of radiation protection in accordance with the nature of the work and the expected risks this workshop was organized.
This workshop was awarded 5.25 CPD points from QCHP and It's mandatory to take radiation protection courses every two years for staff to renew their license. Radiation courses are also recommended for the new staff.
After successfully attending the workshop we expect enhancement in the radiation protection knowledge and skills for the radiation workers which will lead to:
Optimize the patient safety (radiation dose reduction)
Improve the occupational radiation safety for medical staff.
The primary objective is to minimize radiation exposure to their body and reduce the radiation levels in the work environment.
HMC continuously endeavors to support knowledge and skills enhancement in the field of Radiation Safety.